Subject: RE: Thoughts on Force Awakened? Rouge One trailer?
Posted by
PaedragGaidin
on 2016-04-12 21:55
---
I liked Ep VII alright. It was no Empire Strikes Back, but it was light years ahead of Ep I and II. It had a lot of good moments, and some stinkers.

Mostly though I remember how uncomfortable I was in the theater seat. Big reclining leather sounds great but wait till you're fat, short, and have a bad back.... By the end it felt like a Steel Inquisitor had performed hemalurgy on my butt crack and tailbone.

JJ Abrams can go suck on a bag of tacks. He royally effed up Star Trek with his horrible "reboot" alternative timeline nonsense. I hate it.
---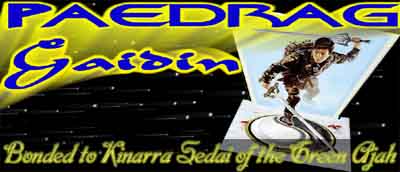 ---
Follow Ups
---